If you are a fan of tea and appreciate the beauty of antique objects, then vintage teapots may be just what you need to add charm and elegance to your tea time. In this article, we will guide you through everything you need to know about buying and collecting vintage teapots, including their history, types, characteristics, pros and cons, alternatives, step-by-step guide to buying and caring for them, comparison with modern teapots, tips for display and use, and the best places to find them.
Who Used Vintage Teapots and Why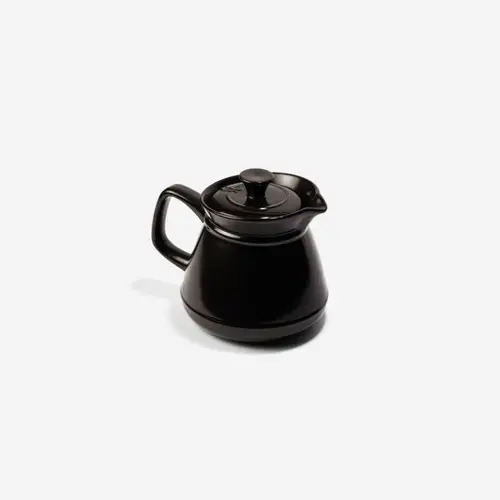 Teapots have been an essential part of tea culture since the 17th century when tea drinking became popular in Europe. Initially, teapots were made of porcelain or silver and were luxury items that only the elite could afford. However, with the expansion of the tea trade and the emergence of industrialization, teapots became more affordable and accessible to the middle class.
Vintage teapots were used for various occasions such as afternoon tea parties, formal dinners, and everyday use. They were often passed down as family heirlooms and treasured for their sentimental value.
What Are Vintage Teapots and Their Types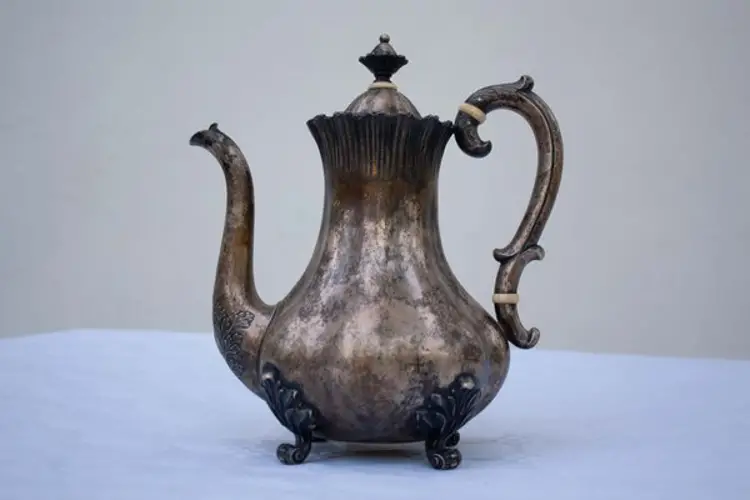 Vintage teapots are antique teapots that were made during the 18th to the 20th century. They come in different styles, shapes, and materials. Some popular types of vintage teapots include:
Ceramic and Porcelain Teapots: These teapots are handcrafted and painted with intricate designs, often featuring floral or nature motifs. Famous makers include Wedgwood, Royal Worcester, and Spode.
Silver Teapots: Silver teapots are usually ornate and highly decorative, featuring repousse or engraved designs. Popular makers include Paul Storr, Hester Bateman, and Georg Jensen.
Glass Teapots: Glass teapots were introduced in the early 20th century and were popularized by the Art Deco movement. They are delicate and elegant, often featuring geometric patterns or frosted glass designs.
When to Buy Vintage Teapots
Vintage teapots can be found at antique shops, flea markets, estate sales, and online auctions. The best time to buy vintage teapots is when you find a piece that speaks to you and matches your personal taste and budget. However, if you are a serious collector, you may want to keep an eye on upcoming auctions or attend teapot fairs to find rare and valuable pieces.
How to Choose and Care for Vintage Teapots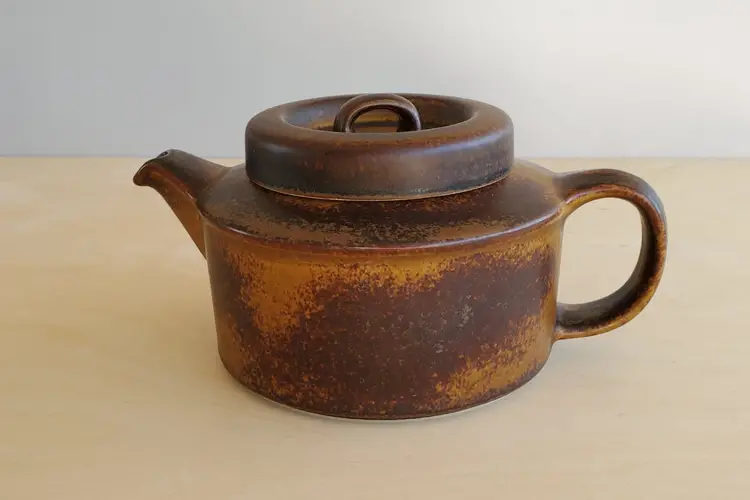 When choosing a vintage teapot, here are some things to consider:
Condition: Look for teapots that are in good condition with no cracks, chips, or repairs. Minor wear and tear are acceptable for vintage pieces.
Material: Choose a material that suits your needs and preferences. Ceramic and porcelain teapots are durable and easy to clean, while silver teapots require regular polishing to maintain their shine.
Design: Choose a teapot with a design that speaks to you and matches your existing tea set or home decor.
To care for your vintage teapot, follow these tips:
Cleaning: Wash your teapot by hand with mild soap and water. Avoid harsh chemicals or abrasive sponges that can damage the surface.
Storage: Store your teapot in a dry and cool place away from direct sunlight.
Handling: Handle your teapot gently and avoid dropping or bumping it.
Pros and Cons of Vintage Teapots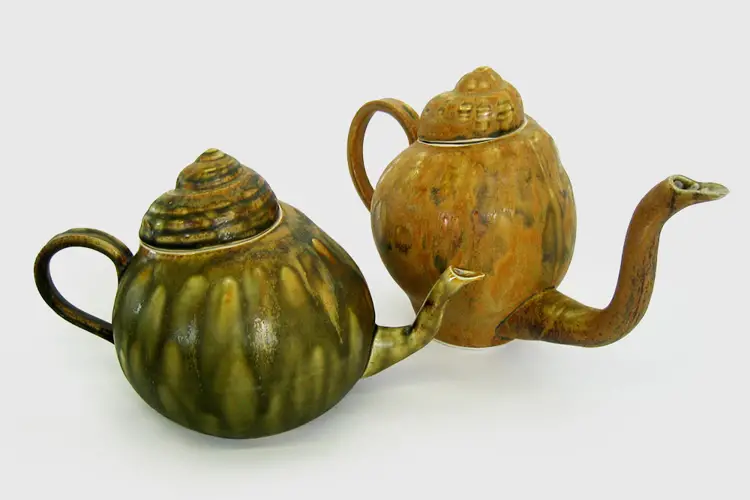 Pros:
Unique designs and craftsmanship
Sentimental value and historical significance
Adds charm and elegance to tea time
Collectible and appreciates in value over time
Cons:
Fragile and requires careful handling
May require additional maintenance or repairs
Limited availability of rare or valuable pieces
The cost varies depending on the maker, age, and condition of the teapot.
Alternatives to Vintage Teapots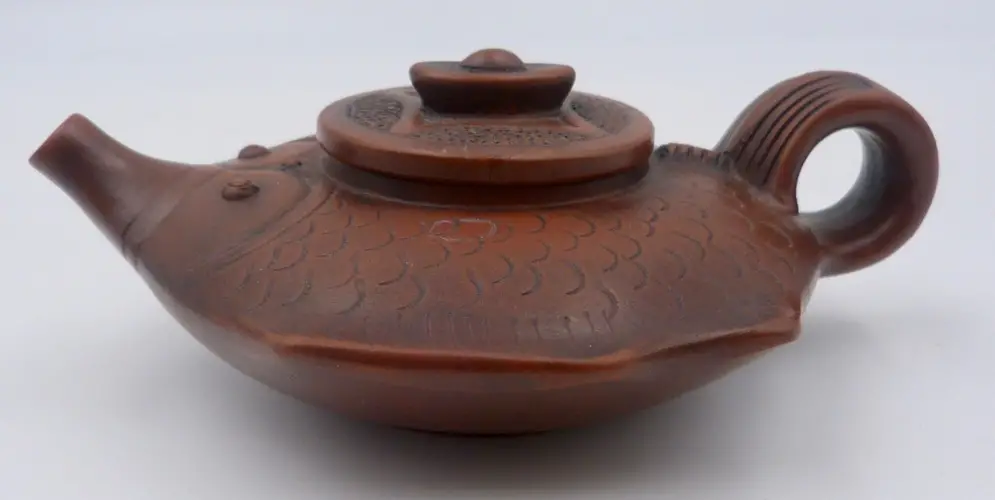 If vintage teapots are not your cup of tea, here are some alternatives to consider:
Modern Teapots: Modern teapots come in various styles and designs and offer a more contemporary look and feel.
Travel Teapots: Travel teapots are small and portable, perfect for on-the-go tea drinking.
Electric Teapots: Electric teapots are convenient and fast, allowing you to brew tea in minutes.
Step-by-Step Guide to Buying and Caring for Vintage Teapots
Research: Learn about the history, types, and makers of vintage teapots to narrow down your preferences and budget.
Shop: Visit antique shops, online auctions, and estate sales to find vintage teapots that match your criteria.
Examine: Inspect the teapot for any damages or repairs and check if it matches the description and age provided by the seller.
Negotiate: Bargain with the seller for a fair price based on the condition, rarity, and desirability of the teapot.
Purchase: Once you have decided on a teapot, make sure to complete the transaction and get a receipt or certificate of authenticity if available.
Clean: Wash your teapot by hand with mild soap and water, taking care not to damage any delicate parts.
Store: Store your teapot in a dry and cool place away from direct sunlight and moisture.
Display: Showcase your vintage teapot as a decorative piece or use it for special occasions to add charm and elegance to your tea time.
Comparison of Vintage Teapots vs. Modern Teapots
Vintage teapots offer a unique charm and elegance that modern teapots cannot replicate. They are often handcrafted and painted with intricate designs, featuring historical significance and sentimental value. On the other hand, modern teapots offer more convenience and practicality, with various shapes and materials to choose from. They may also come with additional features such as built-in strainers or temperature control.
Tips for Displaying and Using Vintage Teapots
Display your vintage teapot on a shelf or table as a decorative piece, or use it for special occasions to add charm and elegance to your tea time.
Pair your teapot with matching tea cups and saucers or mix and match different patterns and colors for a unique and eclectic look.
Use a teapot cozy or tea towel to keep your teapot warm and protect it from scratches or bumps.
Avoid overfilling your teapot with hot water to prevent leaks or cracks.
Serve your tea with scones, cakes, or finger sandwiches for an authentic afternoon tea experience.
The Best Places to Find Vintage Teapots
Antique Shops: Visit local antique shops or online stores specializing in vintage teapots to find unique and rare pieces.
Flea Markets: Browse through flea markets or thrift stores for affordable and charming vintage teapots.
Estate Sales: Attend estate sales or auctions to find valuable and rare vintage teapots.
Online Auctions: Bid on vintage teapots at online auction sites such as eBay or Bonhams.
Conclusion
Vintage teapots offer a timeless charm and elegance that can add an authentic touch to your tea time. By following our guide, you can learn about the history, types, pros and cons, alternatives, step-by-step guide to buying and caring for them, comparison with modern teapots, tips for display and use, and the best places to find them. Whether you are a collector or just appreciate the beauty of antique objects, vintage teapots are a must-have for any tea lover.
FAQ (Frequently Asked Questions)
What is the most valuable vintage teapot?
The most valuable vintage teapot depends on several factors such as the maker, age, rarity, and condition. Some examples include the Yixing teapot, the Meissen porcelain teapot, and the Paul Storr silver teapot.
How do I know if a vintage teapot is authentic?
Look for marks or signatures from the maker or production company. You can also consult with experts or check with reputable dealers for certificates of authenticity.
Can I use vintage teapots for everyday use?
Yes, vintage teapots can be used for everyday use as long as they are well-maintained and handled with care.
Are vintage teapots dishwasher safe?
No, vintage teapots should not be washed in a dishwasher as it can damage the delicate surface or cause leaks.
How can I tell the age of a vintage teapot?
Look for marks or numbers on the teapot that indicate the maker or production year. You can also consult with experts or use online resources to identify the age of the teapot.
Contact for business
Name: Lucas Trần Phone number: +84 94 66 555 38 Email:
Mr.Lucas@hoangbaominh.com
Profile about Lucas.
Lucas Trần is a seasoned professional with 10 years of experience in the import-export industry. He is the Trading Director of Hoàng Bảo Minh Vietnam and has established strong relationships with major manufacturing workshops in Vietnam. Lucas not only engages in commercial trading but also provides support in sourcing, quality inspection, and collaboration with reputable partners in Vietnam. With his extensive industry knowledge and wide network, Lucas facilitates successful business transactions and fosters long-term partnerships. His expertise in international trade and commitment to ensuring product quality make him a highly sought-after professional. For business inquiries or partnership opportunities, please contact Lucas Trần at the provided phone number or email address.